Do you want to unlock your child sport's potential?
👨‍👩‍👦My mission: empowering parents to raise confident/happy kids and AMPLIFY THEIR KID'S ATHLETIC POTENTIAL through the transformative power of mental resilience.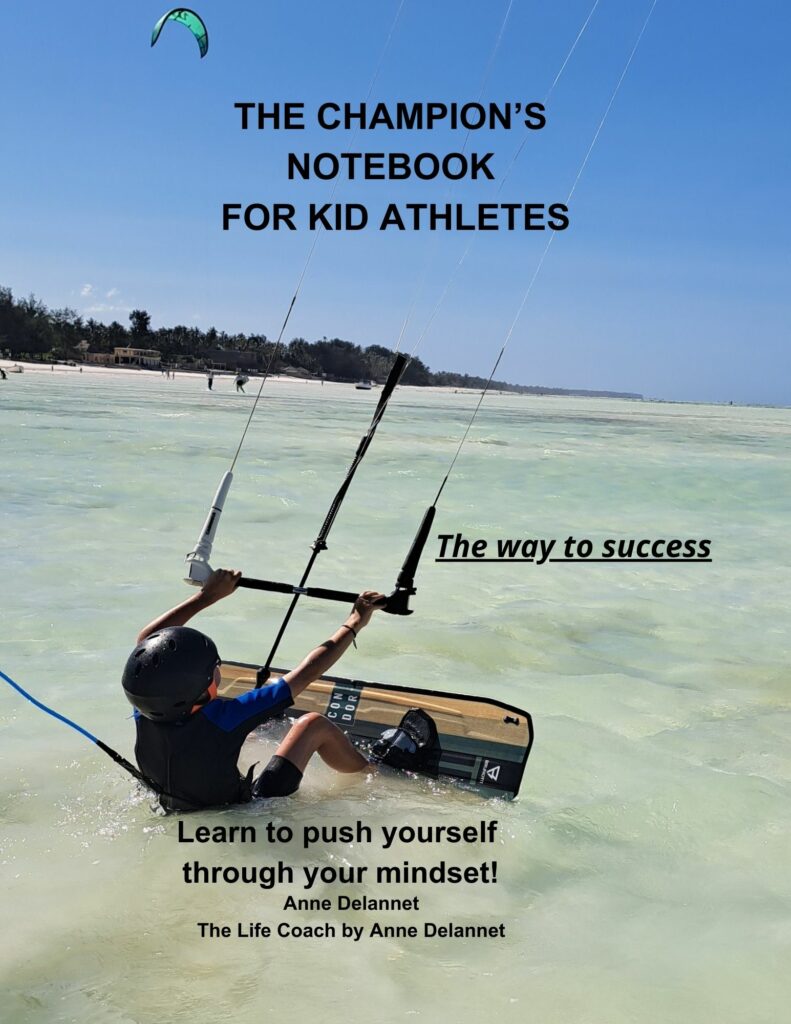 Why empowering parents is a valuable asset for your child's success?
🏋️‍♂️ Recognizing parents as primary role models, I emphasize their vital role in nurturing their child's mental resilience, shaping self-perception and holistic development (not only in the sports field)
FOR YOUR KIDS: GRAB YOUR COPY OF THE FOLLOWING BOOKS (available on Amazon)
📚 »The Champion's Notebook for Kid Athletes » offers an effective approach, ensuring every child thrives ON and OFF the field: this interactive journal offers a range of activities, tips, actionable steps tailored to young athletes-from 8 years old and above-, designed to not only enhance motivation but also to cultivate mental toughness and fortitude.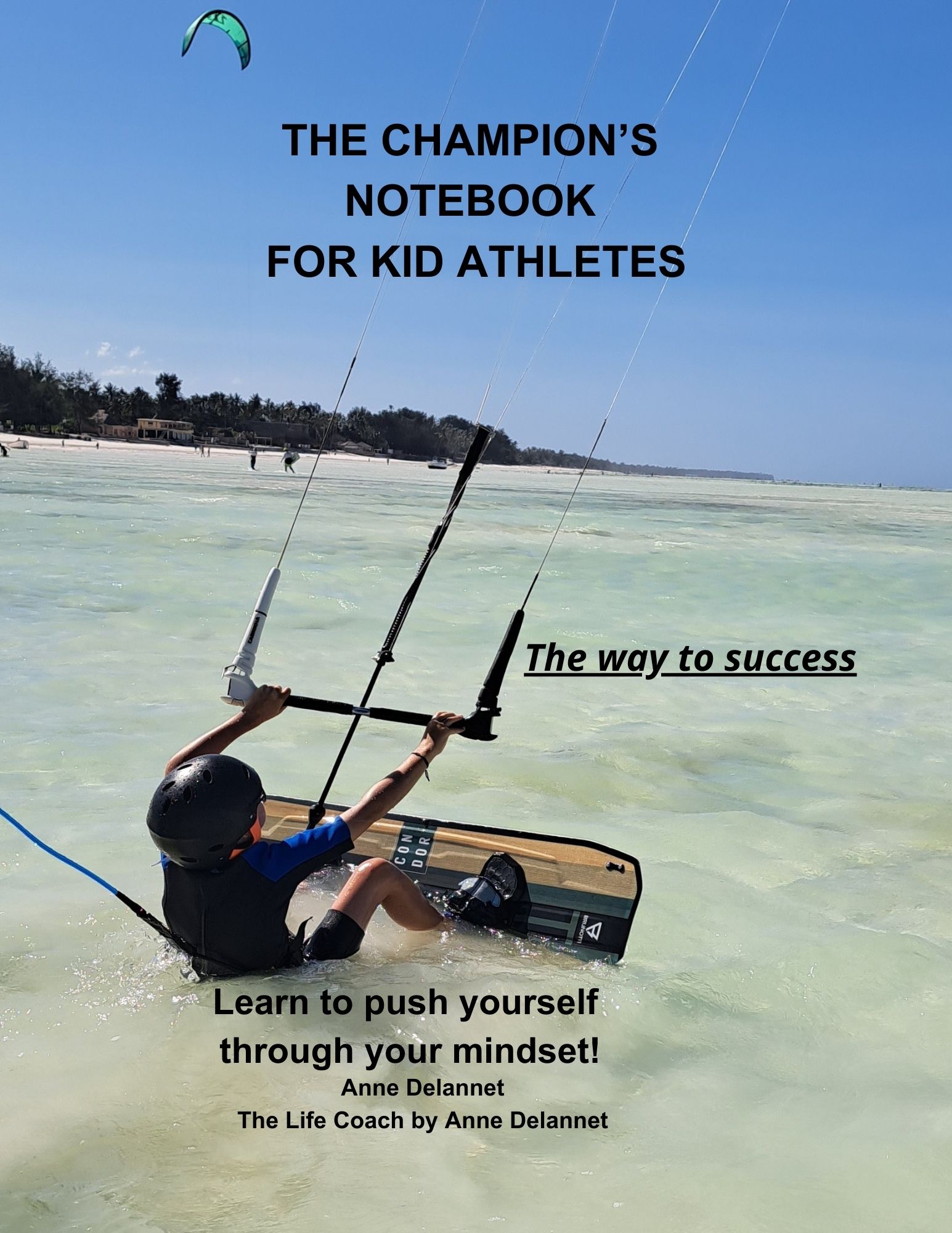 📚 « Becoming a Champion » -introducing a collection of sports potential-boosting notebooks for kids- is the 1st book of this collection – notebook 1- The post Evaluation Match, to track, learn and level up your game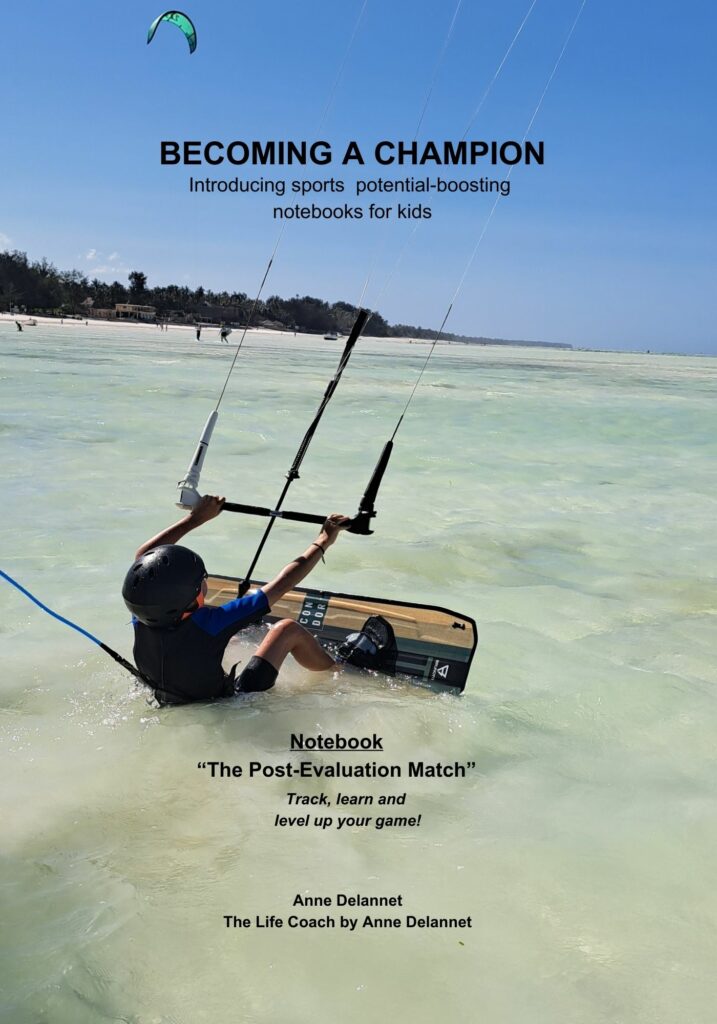 FOR YOU: MASTER YOUR MENTAL TOUGHNESS & COMMUNICATION
As a parent, master your mental toughness for effective communication and genuine support without leading or imposing anything to your champion. Be the second coach, your child needs to succeed and becoming a champion and a happy and confident kid!
🌟Transformative session to master your mindset and your communication skills
YOU DON'T KNOW WHAT TO DO?
As parents, we all desire the best for our children, yet often find ourselves unsure about what steps to take and how to provide them with the necessary support. This uncertainty is completely understandable. Having a chat costs nothing and can already help us see things more clearly.